Penetrating Damp, Northern Ireland
Air Gap Membranes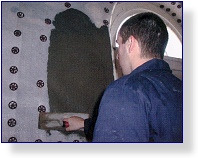 Studded plastic membranes provide a physical barrier to control damp penetration of solid walls and can be fitted internally or externally.
The air gap system allows air to circulate behind the membrane having a drying affect on the wall.
They can be plastered directly and are guaranteed to provide an internal finish, free from rising or penetrating damp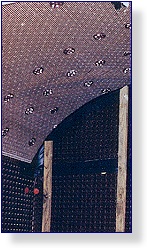 Basement & Cellar Tanking
Cavity drain membranes allow free movement of vapour and water, which combined with a drainage system, offer one of the most effective means of controlling lateral damp penetration. This system is particularly useful in situations where there is running water. Cementitious tanking systems incorporated into dense sand and cement renders, which adhere directly to the wall, provide another alternative.