Timber Preservation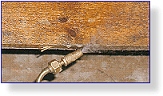 Woodworm
Low odour, 8-hour re-entry treatments are used to eradicate woodworm. A proper survey is essential as old flight holes are often confused as active woodworm.
Dry Rot & Wet
When treating dry rot, the initial priority is to eliminate the source of damp and promote rapid drying of the structure. To achieve proper drying can be difficult.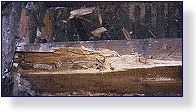 Therefore in order to provide real protection against fungal decay Ulster Damp Proofing Group provide a range of treatments to protect the timber and sterilise the masonry, including:
Fungicidal masonry
Deep penetrating timber
Anti-fungicide
Physical barriers and damp proof
Timber Resin Repairs
Repairing structural timbers affected with decay can be very costly and involve a considerable amount of inconvenience and disruption.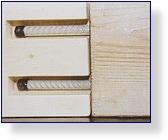 Ulster Damp Proofing Group can select from a range of methods to repair structural timbers including a unique system, which uses epoxy resin.
The Timber Resin Repair method can:
save thousands of pounds
avoid weeks of disruptive building work
save ornate ceilings and moulds
repair any shape or size of timber
be structurally guaranteed
Ulster Damp Proofing Group's craftsmen can:
Carry out cosmetic repairs to exposed beams
Bond week lathe and plaster ceilings to the timber
Upgrade existing timber beams to cope with greater loads
Reinforced Resin Repair